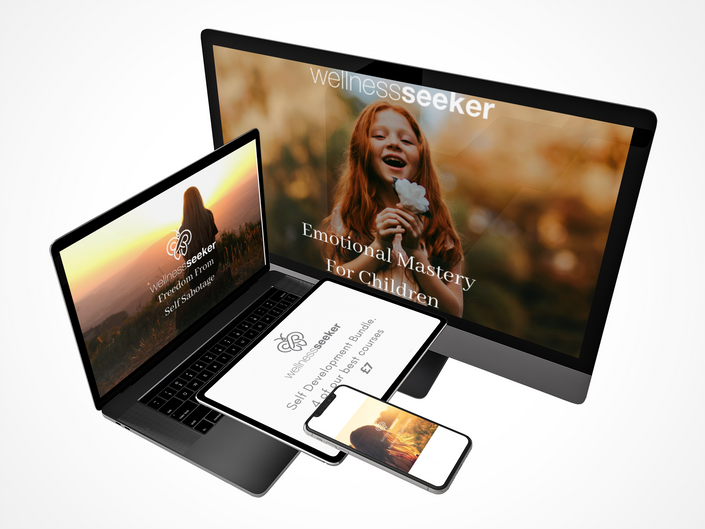 The Butterfly Project - Self Development Bundle
Creating a calm, confident, happier & peaceful life for you and your family
This Course Includes 4 of our Best Programs
Emotional Mastery

I Am More Than Enough
Self Sabotage
Emotional Mastery for Children
THIS COURSE BUNDLE WILL HELP YOU CREATE
Children.....
Children with Less Emotional Outbursts
Calmer Children who are able to Regulate their Emotions
Calmer Children who are able to Communicate Difficult Thoughts and Feelings
Confident Children who will to able to Manage Difficult Thoughts and Feelings
Children who can Manage Frustration and the Ability to Face Consequences
Children who have Better Boundaries with other children and don't absorb their difficult feelings
Happier and More Content Child who can Manage Excitement and Happiness Better
Children who can get themselves out of difficult emotions quickly
The ability to manage and master emotions...even the difficult ones
Gain the grounding you need to succeed in all areas of your life
More Confident parenting
Feeling like a "Good Enough Parent"
No More Second Guessing...Yourself and your skills as a parent
Build Quality Relationships with other siblings and family members
Families...
Peaceful Mornings - No More Waking Up To Anxiety
Peaceful Family Time Together without drama and high energy
No More Just Keeping the Peace and the guilt that that brings
Happy Child - Happy Parent -

Happy House
What's Included In This Bundle
** Self Sabotage Workshop **
Learn what patterns and behaviours are stopping you from getting what you truly want in life
Understand the reasons behind those actions
Begin to undo those reasons
Start to live a fuller life
~~~~~~
** I am More than Enough **
Get to grips with Limiting Beliefs and Nagging Self Doubt

Realise Your Goals and Aspirations
Get Unstuck and Create a Life that Excites and Fulfills You

~~~~~~

** Emotional Mastery for Adults **

Learn how to manage and master your own emotions
Emotional frequencies...what are they ?
Deal with difficult emotions effectively
" Once we are able to master our emotions, especially the difficult ones, we are able to dance through life "

Wellnessseeker
( LIFETIME ACCESS TO ALL COURSES IN THIS BUNDLE )
Courses Included with Purchase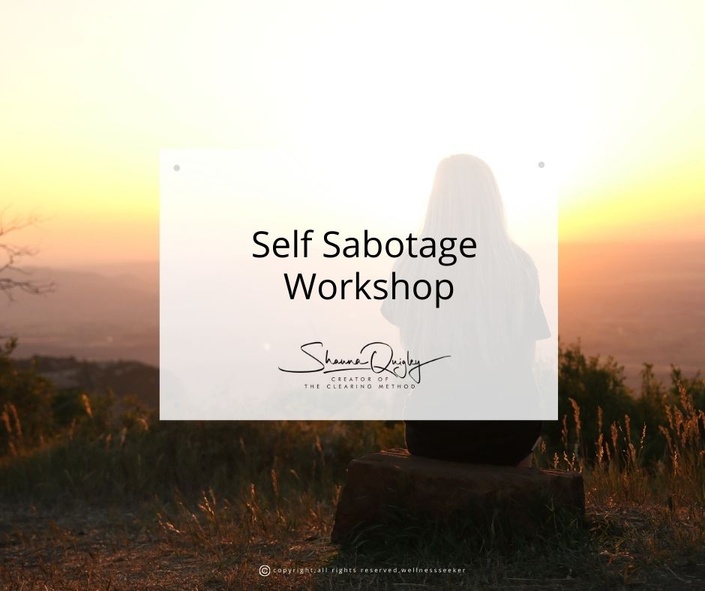 Self Sabotage Workshop
£40
Original Price: £40
Time an issue?

This is not a problem as you will have life time access to the course. The course is designed to allow you to complete it in either one day or in small chunks, at your leisure.
You have tried everything...... even therapy!
This course is revolutionary in that it builds a new skill base for both child and parent. It is an holistic approach to change within the family.
Do you Struggle with Emotional Mastery?
Included within the course is emotional mastery for adults to allow you to fully understand yourself - building that skill base.
You prefer to be face to face
The course is video based and in a user friendly platform. It allows you to pause and rewind each module so that you don't miss a thing (unlike face to face)
Transform Family Life Into One Of Peace and Harmony

Imagine A Life with
Children who can get themselves out of difficult emotions quickly

Parents who can manage and master their own emotions

Feeling like a ' good enough ' parent

A happier and more content child who can manage excitement and happiness better

A parent who is confident and knows exactly what they want from life

A parent who has clear goals and aspirations and the ability to go get them

A family that has quality relationships with other siblings and family members

No more ' Just Keeping the Peace ' and the guilt that that brings

Create a better and long lasting relationship with your child
Your Instructor
Shauna's journey back to her real self happened over a period of a few years. During this time her witness mind observed the source of her suffering and assisted her thinking mind to find and heal the source of that suffering.
Her experience was that you can find a way to bypass the mind's need to sort and label, by using the emotional content within. She used the somatic sensations in her body to guide her to a place of healing.
Shauna witnessed and worked through a series of steps in order to free herself from the pain and turmoil of wounds within. This led her to create 'The Clearing Method'. The basis of all of Shauna's programmes.
She is currently practicing as a Person Centred Therapist in her home town of Derry City in Ireland. Facilitating using her own 'Clearing Method' has helped thousands of people journey home to their real self. She is both humbled and excited to share her work with you.
A few words from Shauna herself.
" Hi, my name is Shauna Quigley and it is my firm belief that each and every one of us has an abundance of personal power and a potentially limitless passion for life. In each of us there is a zest, a vigour and a joy for life, often hidden in the undergrowth of our own self-doubt, procrastination and even depression. So why am I so sure of this fact? Well, because of my own life's experience and the transformational blossoming of those around me who I found to be most broken.
At fourteen years old things changed for me. Some of the most important adults in my life took me under their wing and encouraged me to be my best. Even though I was very young, something inside me was strong and inspired.
I taught myself visualisation techniques and I focussed on success in school as the route for change. With every ounce of my ability I pushed through year on year... The REMEDIAL Student became a GRADUATE; not just once but twice. I graduated with a Bachelor of Business (BA) from Manchester University. Then I graduated from Queen's University (Russell/Harvard Grp), with a degree in Person Centered Counselling (BACP).
The real journey of healing began for me when I took the brave choice to focus and become acquainted with my core beliefs and I say 'brave' because it takes courage to face the demons that lurk inside each of us, but it's essential for the healing process. We all have the instinct to run from these difficult feelings but, to face them, to take them on one at a time if need be, to shine the light on them...that's the resolution that wins.
My ambition, through my work here, is to provide every 'seeker of wellness' with a tangible and actionable knowledge of the material required to live a life of passion, purpose, personal power and positivity. My programmes are designed to inspire, empower, encourage, uplift and challenge everyone to live their best lives. Wellness is my passion - Your wellness is my life's purpose.
With power and positivity,
Shauna x
Frequently Asked Questions
When does the course start and finish?
The course starts now and never ends! It is a completely self-paced online course - you decide when you start and when you finish.
How long do I have access to the course?
How does lifetime access sound? After enrolling, you have unlimited access to this course for as long as you like - across any and all devices you own.
Are Refunds Available for this Course?
Due to the dramatic price reduction of this course there is a no refund policy